Meet our senior team
You can contact us on +44(0)1329 448280 or enquiries@idofestivals.co.uk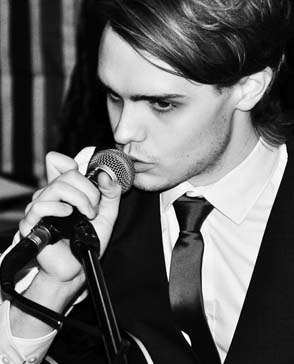 SARAH-JANE
Managing Director
Our co- founder and ex city girl with an extensive background in legal and finance. SJ left to the city to follow her dream career path of heading up professional events. She brings all of the organisation and first hand client liaison together to ensure that your event is superbly planned, managed and run.
​
SIMON
Financial Director
Our second Co-Founder with twenty-five years experience in the entertainment industry and one of the UK's top finance based Project Managers. Having run government projects for many years, Simon is now responsible for all financial and contractual agreements and of course the project management of your event.
​
ROWAN
Event Director
Our booker for music, stages, PA and lights. Rowan has ten years of experience working in the music industry. He's a professional musician himself and our go-to-guy for entertainment event booking.
​
ED
Logistics and Catering Director
Ed joined us in December 2016 with a BSc in Sports Event Management backed up with over a decade of experience covering, Sound and lighting, semi-permanent structures for large International corporate events and the last four years running The Swine Waiter, we are confident that Ed will be a huge asset for the group.
​
MIMI
Admin
Works on all administration for our clients and delegates. From attendee confirmation, to directions and any special requests. Mimi is the first point of contact to ensure that your administration is kept to a minimum level leaving you to work with us on planning unforgettable events.
​
NEW POSITION
Creative Director
We are busy interviewing for this position and will be able to announce the appointment by the end of January 2017.
​